JMOfartO:
I've only recently started being interested in carrying an assisted opening folding knife as my final backup to my backup to my always carried LWS380 and my sometimes CS45 or P2000sk, to my "runaway and hide plan", but here's what I have found I am comfortable with.
Kershaw Leek 1660CB: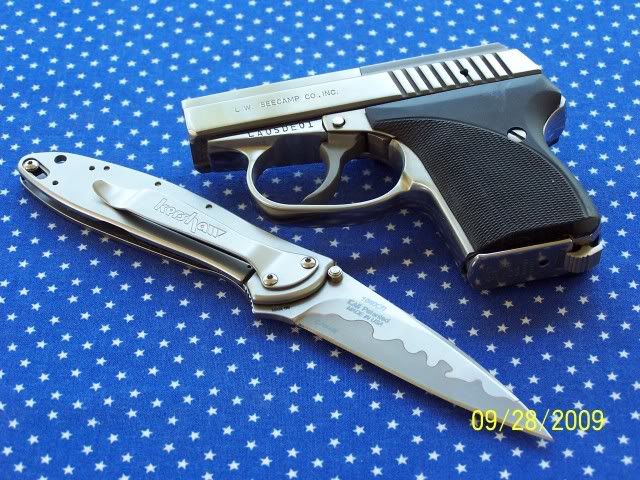 In my limited research I have found general consensus is that if the blade is 3" or less, and the knife is not "concealed in the pocket" it is legal in most places. You can take that with a grain of salt in this day and time, but there you have it.
The Kershaw Leek 1660CB has a blade of 3", the SpeedSafe opening technology makes for instant one-finger opening, and the knife can be clipped to the edge of the pocket, thereby carried as NON-concealed. The blade is extremely sharp, and the composite deal (CB-composite blade) means the spine of the blade is of the sturdier Sandvik 13C26 steel, while the cutting surface is the higher quality CPM-D2.. I'm just repeating what I've read because honestly I don't have a clue other than knife forums think it's a pretty good combination.
I was so taken with my first 1660CB I bought 2nd as a "spare"..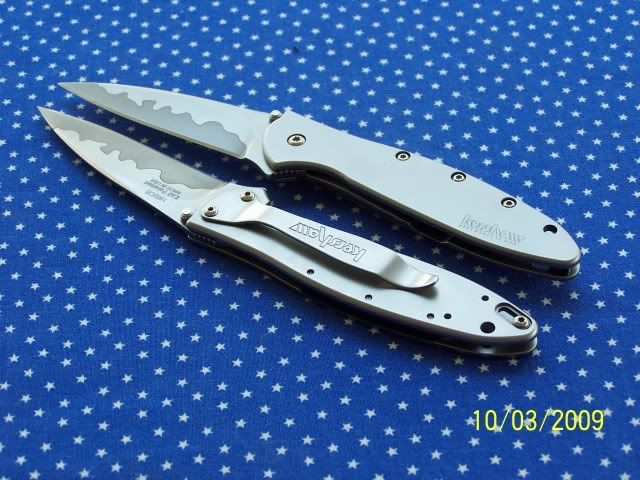 If there is a complaint with this knife it is that the stainless steel handle IS slippery... For this reason I have ordered the 1660G10 which has the (even) higher quality stonewashed S30V blade and the grip is not stainless steel and from what I've read is absolutely non-slippery..
Don't know which I'll wind up carrying daily, but either way I'm buying a product made in America, has a great reputation for quality and either the 1660CB or 1660G10 IMO makes for a very good choice for daily carry.
The slim 1660CB just "almost" vanishes when clipped on the pocket...
Finally, and hey lets be realistic here... IF I get in a situation where I have to pull a 3" knife out of my pocket to defend myself I'm already in a world of hurt..
But, these fine little knives can be carried well concealed (not totally concealed) daily, and just adds a measure of comfort you otherwise would not have.
Just personal opinion, no offense to those who might disagree.
I could be wrong, at almost 67 years of age if I am it won't be the first time..
Best Wishes,
Jesse