Discussion Starter
·
#1
·
Grandpa gave me these guns a couple years ago and he just recently pass away. He told me some things that I can't remember and hoped that some of you can help me out. I'm also going to request S&W letters of Authenticity for these guns and needed help with the application questions (I have it printed out). So here goes:
For Me:
#1-What is the "22 Jet"? I know that the 22 Magnum has special inserts for the chamber and i believe it has something to do with the "22 Jet"?
#2-what does the 22 M.R.F CTG stand for?
#3-I know that the 32 S&W Long was hard for him to find to complete the collection any additional info on this? It also has what looks like gold or bronze colored lettering on the barrel?
For the S&W Letter from:
#4-Target (or Special) Trigger, Hammer, Front Sights? What do I put?
#5-Barrel Lenght...I belive all of these are 6" barrels...does that sound right?
#6-Grip shape square or round?
I know there are a lot of questions but I appreciate the help. Also these are not for sale (I plan on keeping them for the next generation) and I do have pictures of each one if you need some better close up shots. Included in this photo are the 22MRF, 22 Long Riffle, 22 Magnum, 32 S&W Long, and the 38 S&W Special.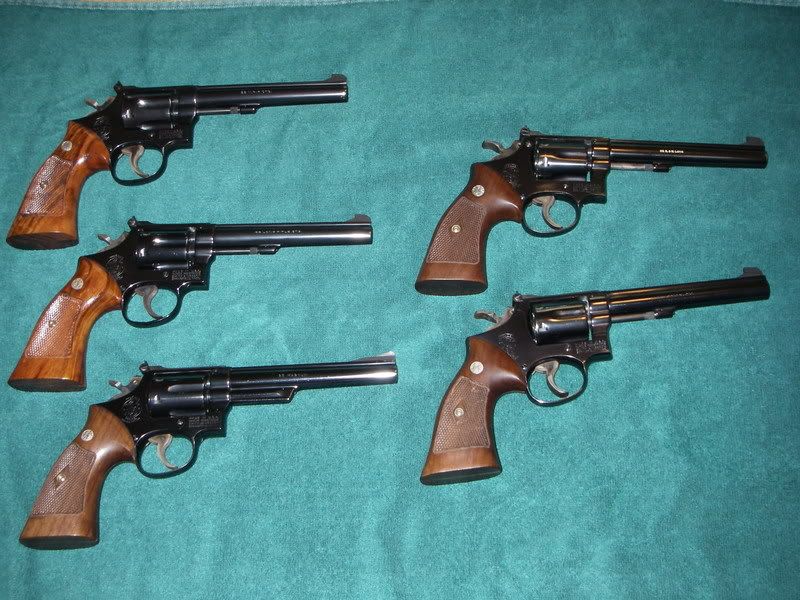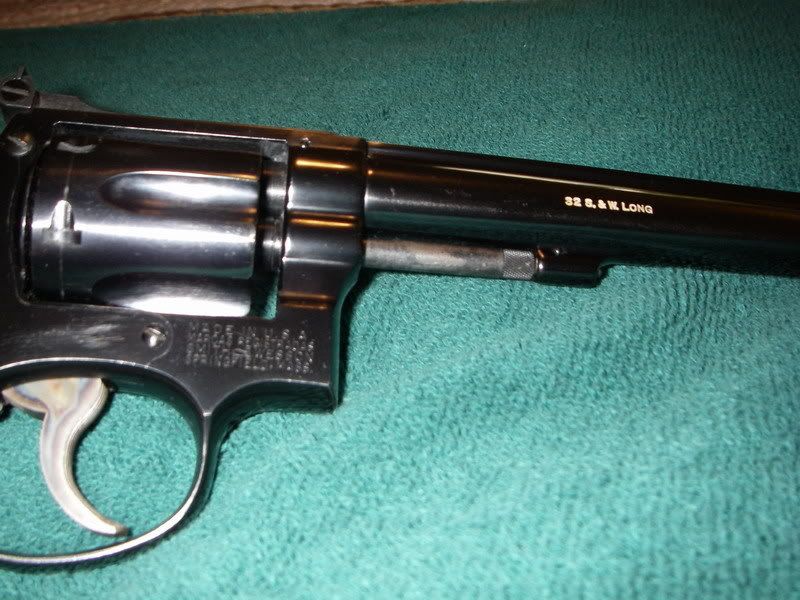 Thank You,
John